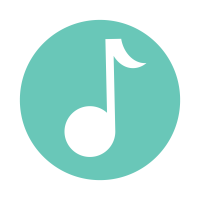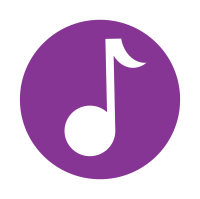 "It is reasonably priced. You can make up for classes missed - where else is that an option? Not only do you get classes, but I love that we get materials to take home as well as online resources. The classes are well worth the money."
"I love our teacher, I love the curriculum and I love introducing Kindermusik to others!"
I love the time I get to spend with my baby. I love the music and activities in class. I also love the ideas of things to do with baby at home during the week!
"My daughters love Kindermusik - it's the highlight to their week. It is a warm and welcoming environment.  
The staff is excellent. The teachers are passionate about cultivating a love of music and learning.
I appreciate the love and care shown to my children. We are grateful for Kindermusik."
​​

"The interaction of my daughter with other children in a musical environment has helped her grow and learn! She looks forward to the class each week and I am amazed by all she's learned!"
"This class is just as much for me as for my baby. I love meeting the other parents. I especially love after a busy week having the special hour each week put aside just to focus on playing with the baby."
"The studio is immaculately clean which is amazing considering how many kids come through. As parents, we appreciate how attentive the staff is to make sure all the instruments and props are sanitized for each class... 




and the babysitters are all amazing!"
"This class is a great introduction to music for little ones. Rather than get started with formal music instruction, it is worthwhile for children to experience learning in a fun and interactive way. I love the small interactive learning environment and that the teacher seeks to get each child sharing his or her ideas.  I have even seen my shy child transformed. I
 think every child can benefit from this program."
"I would recommend this class because I see how much my child enjoys it.
The class is very interactive and keeps my child engaged."
"It is a pleasure to have Kindermusik graduates as beginning piano students. They have been given the best foundation for learning and taking on formal lessons. It is best to wait and have the children do Kindermusik first because they will make quicker progress." - A Piano Teacher for over 50 years.

"My son has loved Kindermusik from his very first class!  He gets excited to attend class each week.  
We have seen him learn so much from his teacher and the amazing curriculum.  
And as parents, we found new ways to teach our child at home.  
Kindermusik was a pleasant surprise in every way for us as parents."
"
Kindermusik has definitely sparked a focused interest in music in our girls."
"We love the curriculum, the variety of times and days available, the ability to come to unlimited classes."
   "We love all the teachers - it's obvious they love being around children."   
"

​​
I like that the program changes themes every few weeks."
   "I appreciate t
he diversity in the music and the "whole brain" approach to learning."
"My daughter has stopped tantrums and has started to develop social skills. She loves music and we all feel at home here. Great atmosphere and wonderful, caring, and loving teachers​"
"I've already recommended the program to a mommy group, as I was so impressed. The program is great! It's not often you can find a class that incorporates so many aspects of learning for such young kids! I feel like we got a great mix of social interaction, listening skills, fine and gross motor skills, language development, etc. My little one was instantly interested and engaged with the class.​"​

​​
"Some of the great things about The Musik Box are the family atmosphere, great selection and personality of teachers, amazing communication, and the multiple class days/times."
   "The entire staff is
 so invested in each family, making them feel welcome and wanted. There's a wide variety of music and a fun atmosphere for the children to play music, dance and socialize.
It's invaluable time to invest in your family."
   "
I appreciate the parenting tools for ways to bring the learning home and how to expand upon it. I also enjoy listening to the podcasts. The addition of babysitters has been a phenomenal value."
"I had two older kids who went through Kindermusik and they are both very musical Tweens now. I am excited to start again with my new baby!"
"Kindermusik at The Musik Box is an incredible program! Not only is it fantastic age-appropriate music education, it stimulates my child's development, helps foster positive social habits, and most importantly it's a fun parent/child bonding activity! I think every child can benefit from this program. And parents too!"
"I love that Kindermusik helps  build relationships and memories."
"Love the opportunity for my child to socialize and also experience music and activities that I most likely wouldn't think of doing with him on my own. I also like the opportunity to talk with other parents and become part of a community."
"We love the music and books that correspond to each new learning unit."
   "My child loves to attend Kindermusik class and seems much more interested in music, dance and singing than other children we interact with his age.  I believe this is related to the music and activities he's been exposed to in Kindermusik."
Stefanie Jamison is absolutely AMAZING! Her energy is contagious! The kids all love her and anyone who has class with her will absolutely love her too. Not only is Kindermusik fun, but also it's crucial to your child's brain development!!!   So kind of a no brainer!​​

​​
"It has helped my daughter learn about music and rhythm. She enjoys it, and I enjoy the one-on-one time with her. I like that she can continue all the way through and eventually learn how to play an instrument."​​

​​
"It has been a great introduction to music for my daughter and has introduced her to a variety of musical cultures and instruments while providing her with the basics of musical notation. Stefanie has been an outstanding instructor who has encouraged my daughter throughout the process and been open to helping me as her parent to come alongside her and aid in her learning as well."​

​​